Sweet, smoky, spicy…wet, dry, sauce on the side…meaty, fall-off-the-bone…Chicago does barbecue all the ways. Make a pit stop at any one of Chicago's barbecue hotspots — just be sure to bring your appetite (and extra napkins).
Honky Tonk BBQ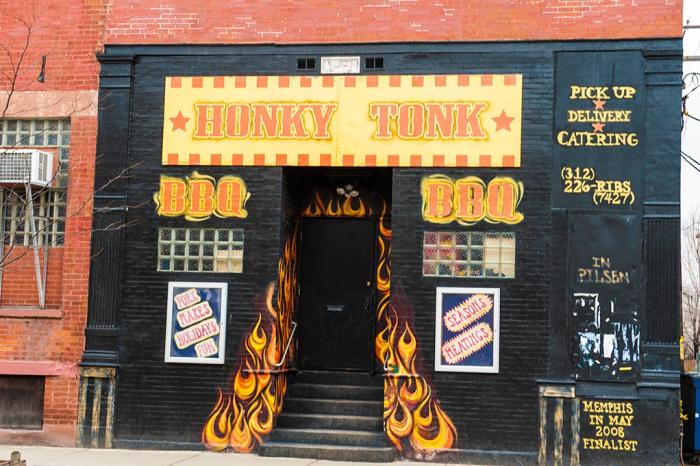 If you're down in Pilsen and craving some smoky goodness, Honky Tonk BBQ is your fix. Owner Willie Wagner has garnered many an award at competitions and festivals and the lively space is home to live music many nights on the Saloon Stage: jazz, soul, bluegrass, rockabilly, and of course, honky tonk.
Lem's Bar-B-Q
This South Side staple has devotees lining up for orders of their outstanding smoked meats topped with their signature sauce. Lem's Bar-B-Q is a no-frills takeout spot, so be prepared to hustle to a nearby park (or at the nearest curb) before you dig in.
Green Street Smoked Meats
This West Loop hideaway is one of the hippest contenders on the scene. Green Street Smoked Meats, a trendy warehouse hangout that feels like a big indoor/outdoor picnic. Pick a seat at the long communal tables, place your order at the counter (you order smoked meats like sliced brisket and pork belly by the half pound), and don't forget to grab a $5 beer from the old kitchen sink.
Sun Wah BBQ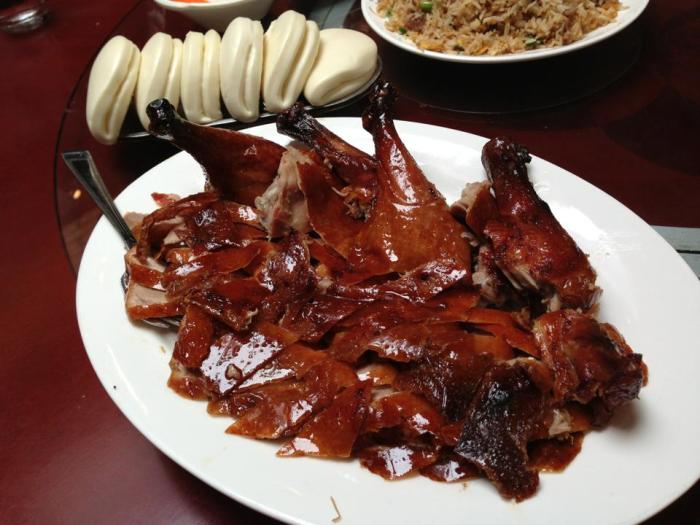 For an Asian take on barbecue, Sun Wah BBQ is a must. This long-running Chinese spot is known for its Hong Kong-style barbecue dishes roasted in-house. Their extensive menu is a meat lovers dream, with plenty of chicken, pork, and beef options. The real showstopper is the Peking duck, carved table side. All this goodness hasn't gone unnoticed — Sun Wah received the prestigious James Beard Foundation America's Classics award in 2018.
Lillie's Q
Lillie's Q brings Southern cooking to the next level. You can get a taste of their beloved barbecue inside District Brew Yards, a collective of multiple local breweries under one roof. Manning the pit is Chef Charlie McKenna, who has won numerous awards on the competitive barbecue circuit including the top prize at Memphis — widely regarded as the world championship of barbecue.
Slab Bar-B-Que
Slab Bar-B-Que reopened in the South Shore neighborhood to rave reviews. The first thing you'll notice when you walk in the door is a huge stack of wood, used for smoking their exceptionally tender ribs. Get a half or full slab with your choice or mild or hot sauce (or no sauce if you want the smoky flavor to shine through). Their rib tips are also a local favorite.
Chicago Q
Significantly more polished than your typical BBQ joint, Chicago Q in downtown's Gold Coast boasts rich leather couches and gleaming dark wood tables, as well as a critically acclaimed pit master. Billed as the new urban BBQ experience, the pits are manned by none other than celebrity chef Art Smith, who was a personal chef for Oprah Winfrey. Expect artisanal housemade rubs, the highest quality meats, and service that exudes Southern hospitality.
The Smoke Daddy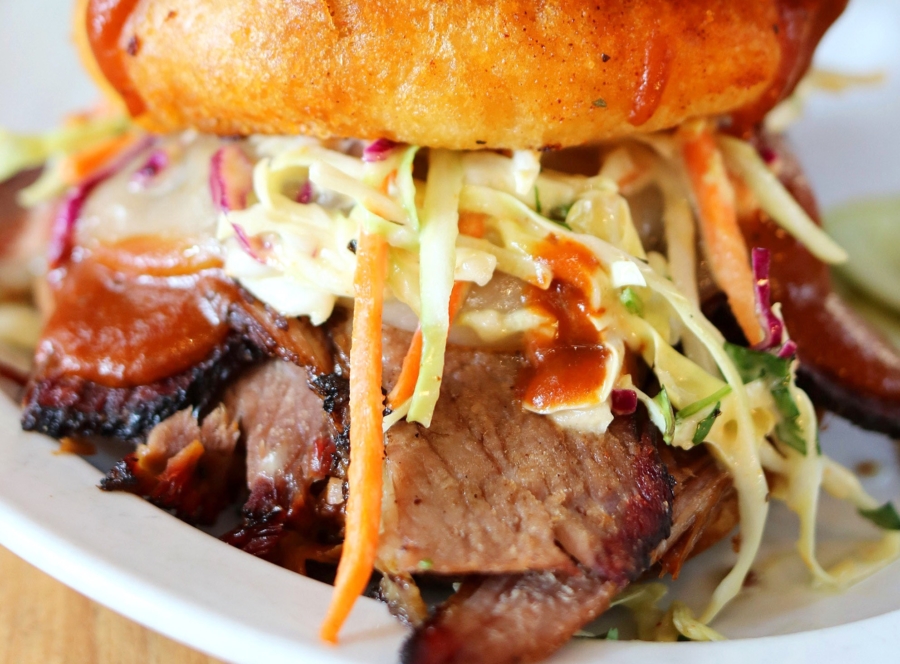 The eclectic Wicker Park neighborhood is a mix of hipster cool and old-school barbecue joints, but an even greater combination is the good eats and the good rhythms. Bluesy rockabilly is the soundtrack at The Smoke Daddy, with free, live music seven nights a week and meats and vegetables smoked in house every day in their "Lil Red Smoker."
Smoque BBQ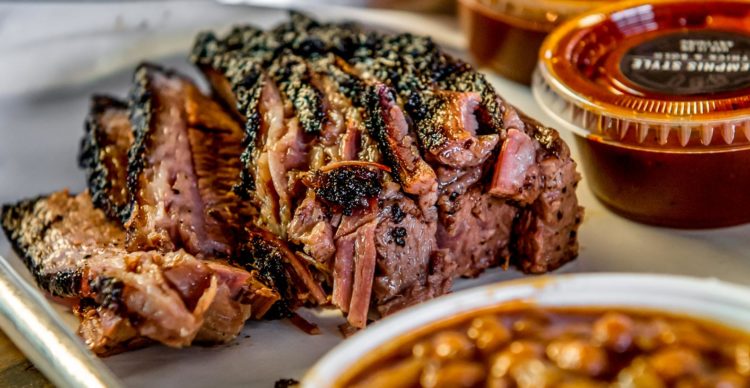 One bite from Smoque BBQ and you'll know this neighborhood joint knows their barbecue. The Irving Park destination packs in visitors and local regulars daily, with a beef brisket that is top-notch and a menu offering a sampling of regional styles (St. Louis ribs, Texas sausage, Carolina sauce), plus mini-sized portions on the children's menu.
Fat Willy's Rib Shack
Casual Logan Square sit-down spot Fat Willy's Rib Shack is spacious enough to spread out and get messy. Kick back with a Hogarita from the bar and a full menu of barbecue and side selections from jalapeno corn fritters and baked four cheese macaroni. And for kids, there's a special menu and coloring pages just for them.
Bub City
Also combining great tunes and tastes is Bub City, an always-entertaining mashup of bourbon, barbecue, and live country music. Satisfy your cravings early in the morning — go for the beef brisket benedict served with cheesy grits — and all the way into the wee hours of the morning. After a night out, "the big pig" on the late-night menu will be calling your name… a massive pile of pulled pork, hot links, Carolina gold sauce, and jalapenos on a pretzel roll.
Honey 1 BBQ
Using traditional Arkansas wood-smoked meats, your meal takes a little more time to cook at Honey 1 BBQ, but it's worth the wait. Plus you get a view of the Chicago-style glass-enclosed "aquarium smoker" as you walk into the Bronzeville eatery, run by Arkansas native Robert Adams.
Twin Anchors Restaurant & Tavern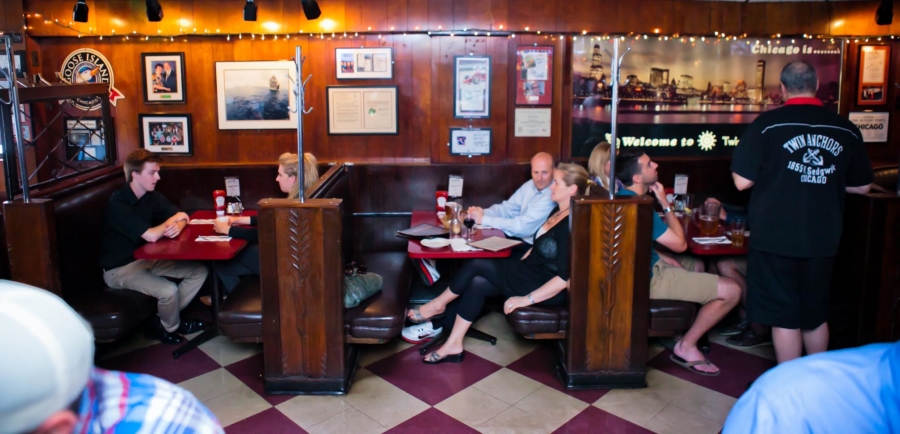 Another power player on the scene is an oldie, but a goodie. The Old Town rib institution Twin Anchors Restaurant & Tavern hasn't changed much since it was established in 1932, and the crowds (which at one time included Frank Sinatra) appreciate it that way.
Union Sushi + Barbeque
Switch it up from Korean-style bbq to Japanese-style bbq with this Chicago spot located in the trendy River North neighborhood. At Union Sushi + Barbeque, the centerpiece 600° Robata Grill in the middle of the colorful restaurant will surely catch your eye, as will the menu: kangaroo, alligator, and beef tongue round out the typical meat offerings.